Publication 13:54 05 Mar, 2023 / FOUNDATION FOR PAZARDZHIK AND THE REGION / 95
IN ADDITION TO THE RETAIL PARK IN PAZARDZHIK, HOLIDAY PARKS ARE CURRENTLY BEING BUILT IN STARA ZAGORA, PERNIK AND HASKOVO. SUCH COMPLEXES WILL BE BUILT IN SOFIA AND RUSE.
The first Holiday Park shopping complex was opened in Pazardzhik. The ribbon was cut by the mayor of the municipality, Mr. Todor Popov, and Mr. Todor Belchev, chairman of the board of directors of Videolux Holding, an investor in the large-scale project.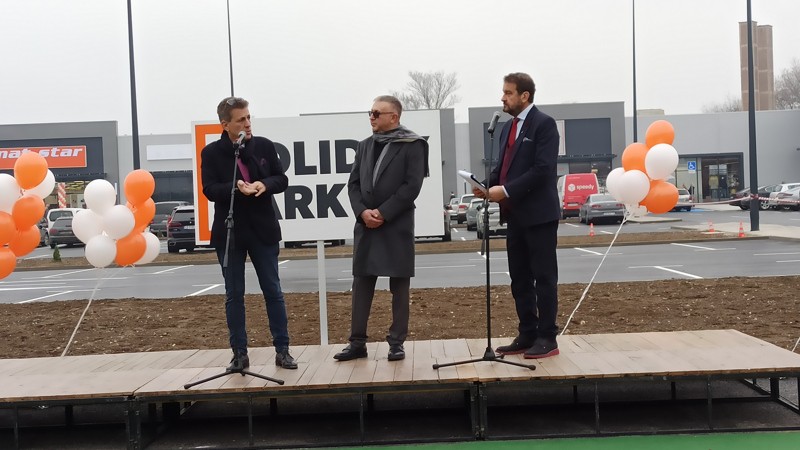 "We tried to do something different from everyone else in retail like lighting, window displays, and an accessible environment. Within a few months there will be over 100 trees throughout the parking lot and when we say park, let's not just imagine a retail park, let's also imagine something like a beautiful environment that is comfortable for people to shop," Mr Belchev said at the opening.
The shopping complex is located at ul. "Dimcho Debelyanov" 10, between hypermarkets "Technopolis" and "Praktiker". The location is convenient and communicative and a large shopping area with a wide variety of shops for home, family and leisure. The retail park will include a total of 20 stores from well-known Bulgarian and international brands. After the completion of the first stage of its construction, LC Waikiki, KIK, Sport Vision, New Yorker, House, Cropp, Sinsay, MatStar and Vidioptics opened their doors today. In the spring of next year, the complete project will be completed with the opening of the remaining outlets - Pepco, TMarket, Hippoland, JYSK, Pause Jeans, Dr Stefanov Pet Shop, SOPharmacy, dm and a food court.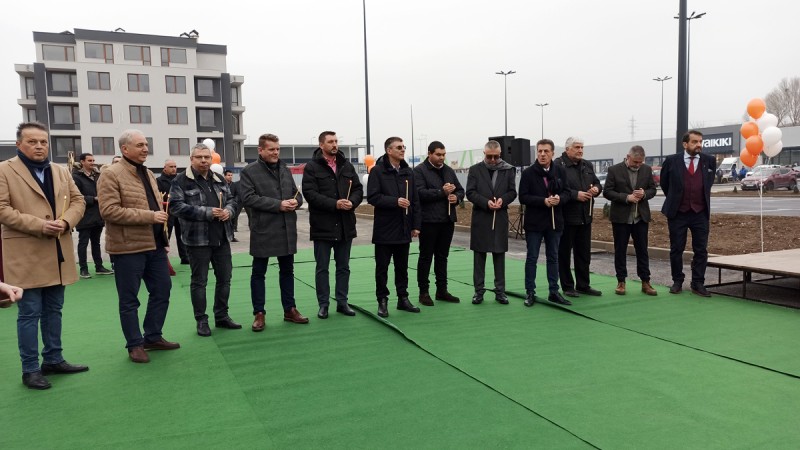 The contractor of the construction works is "Balkanstroy KK" Ltd. The complex has rich landscaping, parking with over 400 spaces and will stretch over nearly 34,000 sqm. Upon completion of the second stage of the project, the built-up area with shops, including that of Technopolis and Praktiker, will reach 23,000 sq. m. and will be the largest shopping complex in the region.
In addition to the retail park in Pazardzhik, Holiday Park is currently under construction in Stara Zagora, Pernik and Haskovo. Such complexes are to be built in Sofia and Ruse.
---